Would you like more help preparing for Subchapter M and its implementation?
We have been involved in the regulatory process that has led to Subchapter M and we have worked with industry, USCG and TPOs to make sure that we all understrand the final rule. We have experince with Safety Management Systems - both writing and implementing them. We have three ISO 9001:2008 Lead Auditors on staff and of equal importance they all have worked in the tug and barge industry for decades.
Subchapter M is comprised of two inspection options.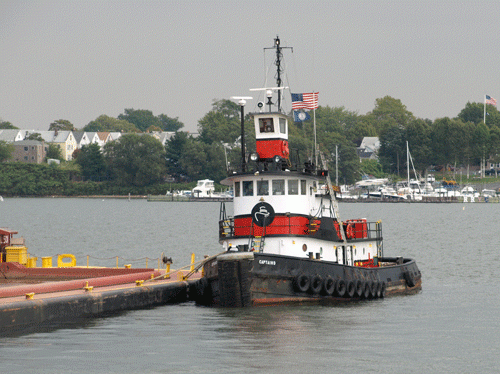 The first is the USCG option and it would involve the implementation of a Health and Safety plan, auditing of that plan by the USCG and inspections of your vessel(s) by USCG personnel.
The second option is operating under a TSMS (Towing Safety Management System) and having third party organizations audit and survey your organization and vessel(s).
Subchapter M will change the towing industry, but we shouldn't wait until the last minute to begin changing our culture. Change isn't easy for any individual. In fact the odds against change are 9:1. And the change within our industry that Subchapter M brings cuts across all every part of your organization.
The change the Coast Guard has mandated is fundamentally safety-related and driven from a risk-based management system, but for your company it becomes more than that. It is also a business decision that must be driven from the top down with complete senior management buy-in. The men and women on deck will not help if they don't see that those above them believe in the program.
Tug and Barge Solutions can help you on both ends of the Subchapter M regulations. We can train and monitor compliance issues on your vessels and we can do the same for your office staff.
There is a lot of value for your company in committing to Quality as a goal in a very practical way. The focus is simple - to eliminate or reduce mistakes across your business. This focus on a Quality/Safety Management System will lead to
Safer vessels and consequently less down time and more stable insurance costs;
More efficient workers both ashore and afloat;
More inspired employees;
An instilled culture and attitude;
And a greater image in the marketplace and community.

Tug and Barge Solutions can help you begin the cultural shift within your organization or measure, monitor and continually improve the process that you have already set in motion within your company

The best source of information is the USCG through the Towing Vessel National Center of Expertise. The site is also an excellent source of information for matters that the USCG deems important for our industry.
Contact TBS at 251-300-0017 for more information 24 hours a day, 365 days per year or email pat@tbssafety.com..