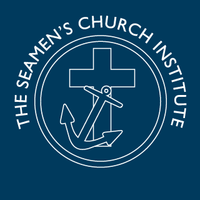 The partnership between TBS and Seamen's Church is just two years old but the impact of personalized e-learning safety training to crew members can change so much for a company and their crew.
Seamen's Church Institute offers an extensive library of digital classes and made-to-order capabilities. CME's e-learning team will work with company leadership to tailor the program to suit customer needs.
CME digital classes are ideal for mariners because coursework:
Engages the principles of adult learning
Follows a curriculum developed by mariners for mariners
Is accessible across multiple devices including the cell phone
May be taken in small increments over time
Incurs zero travel costs.
Mariners can build everything from basic Rules of the Road knowledge to on-boarding information to leadership skills in free moments on the vessel and at home.
Good for the Mariner and Good for the Company
For large and small marine transportation companies, CME's e-learning team is your training partner vested in your success. Training partners enjoy the following benefits:
Access to all training topics including those subjects required by Subchapter M and 17 modules alone for Rules of the Road
Unlimited training, per person, per year
Turn-key, private branded learning modules and Learning Management Systems (LMS)
Easy and robust electronic reporting and documentation
Certification of completion of courses
Regularly updated and expanded catalogue of classes
Options for company-specific training including topics addressing change management
Customizable solutions and payment plans
Expert and attentive customer support that includes technical support and administrative training

For more information about how e-learning can benefit your business, please contact erin@tbssafety or call 251.459.9891.